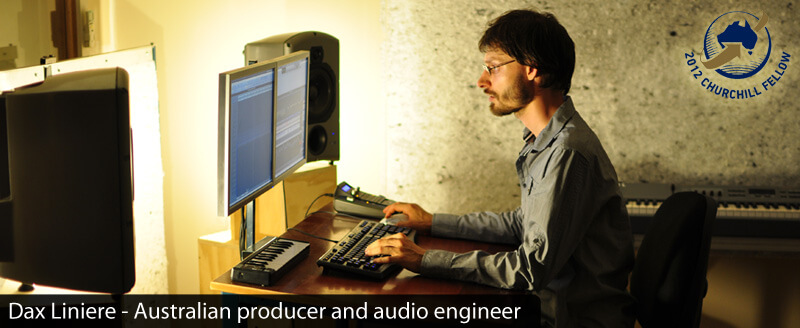 In 2012, Dax Liniere was awarded a Churchill Fellowship by the Winston Churchill Memorial Trust, based on his achievements in audio engineering and production.

Dax was greatly honoured to receive this fellowship as it recognises his dedication and passion to music production and engineering.
‍
Dax's fellowship involved visits to several major studios in Germany and The Netherlands, book-ended by two weeks of Mix With The Masters seminars hosted by Michael Brauer and Joe Chiccarelli in France.
‍
This was followed by a two week internship with world-renowned engineer Alan Moulder and producer Flood at Assault & Battery Studios, London.

Between them, these engineers and producers have mixed and produced countless platinum-sales albums for artists including
U2, Coldplay, John Mayer, Led Zeppelin, Smashing Pumpkins, Rolling Stones, Frank Zappa, The Killers,
PJ Harvey, Nine Inch Nails, White Stripes, Alanis Morissette, Nick Cave and Depeche Mode.

Over six weeks, Dax gained many valuable, culturally-diverse approaches and techniques in music production that have enhanced his ability to deliver a great quality product.